Good Afternoon and Welcome!
Please note that we are fully booked from Sunday 7th - Sunday 14th August 2022 and we will therefore be unable to accept any further bookings over this week. Additionally, we are extremely busy during the rest of the summer from late July to the end of August 2022, but we may be able to accommodate a limited number of short-term holidays over this period.
Bunny Breaks, in Battle, East Sussex, will care for your rabbits, guinea-pigs and other small animals whilst you're away on holiday!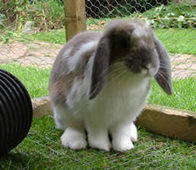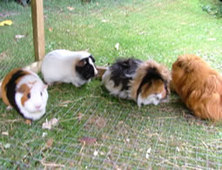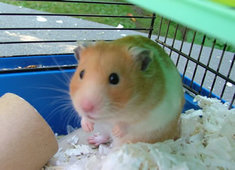 We provide comprehensive outdoor and indoor boarding for rabbits and guinea-pigs, as well as indoor boarding for smaller caged pets such as hamsters and gerbils.
Please be aware that we only have limited accommodation and space so we get very busy during the school holidays at Christmas, Easter and the summer. Remember to book early to avoid disappointment!
If you would like your pets to come and stay with us, please contact us for further details. We look forward to seeing you and your pets soon!
---
About our services
Here at Bunny Breaks, we know that rabbits and guinea-pigs don't belong in hutches. They need constant access to their natural environment - grass!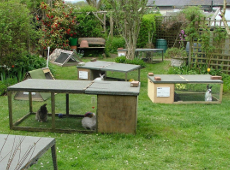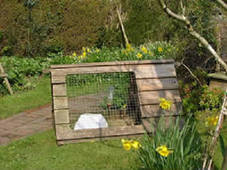 We have our own outdoor and indoor accommodation for rabbits and guinea-pigs. Our outdoor accommodation consists of our purpose-built 5'×4' runs for rabbits and 4'×2' arks for guinea-pigs. Our unique location allows for these to be outside on lawns to allow your pets to access fresh grass. We can also accommodate a limited number of rabbits and guinea-pigs indoors, if preferred. Visit our services page to find out more.
---
Current Guests
Today, we have the following happy guests staying with us:
48 Pets
1 bird, 2 chinchillas, 16 guinea-pigs, 1 hamster, 26 rabbits, 2 snails
---
Pricing
We currently charge £4 per day for rabbits, guinea-pigs and other larger caged pets and £2 per day for small caged pets. Visit our prices page for further details.